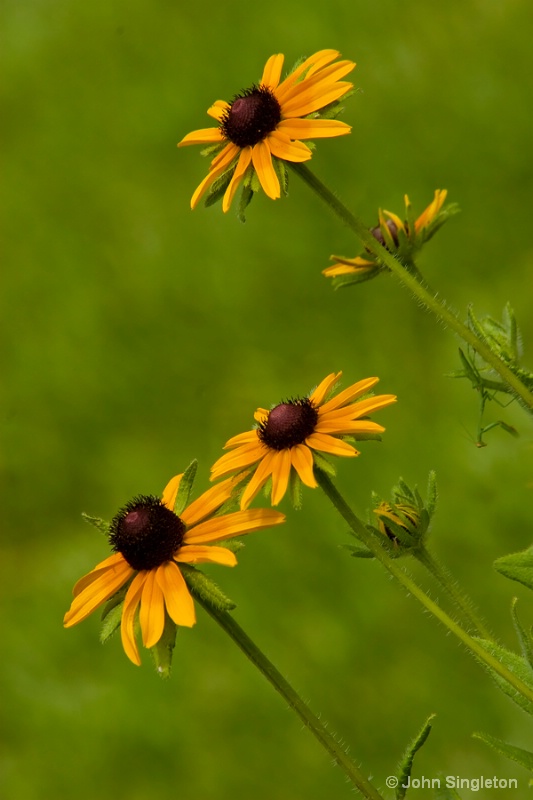 Spring - Susan, Susie and Sue
Black-eyed Susan - Redbeckia hirta - Blue Ridge Parkway, Roanoke County, VA
If you look very closely at the stem on the top flower (near edge of photo) what looks like a leaf is actually a young preying mantis. Early morning. direct sun light.
© John Singleton
Copyright for this gallery photo belongs solely to John Singleton. Images may not be copied, downloaded, or used in any way without the express, written permission of the photographer.